Romāns Vendiņš
leader of the band, keyboard, vocal

Algirdas Šuminskas
headliner – lead vocal

Zintis Žvarts
tenor and baritone saxophone

Uldis Ziediņš
trombone, vocal

Eduards Raubiško
tenor saxophone and clarinete

Sandris Skeranskis
trumpet - player, flugelhorn

Raitis Aukšmuksts
drums

Juris Skrajāns
guitar

Pēteris Liepiņš
double bass

Sergejs Laletins
sound engineer

Rafails Balkins
general manager

Gunārs Kalniņš
driver, assistant
The group plays in attractive musical and visual manner appropriate to this style and has become a bright phenomenon in the Northern European musical market, which is known for its stylish projects.
The high professional level of musicians has allowed the group to participate simultaneously in various musical projects and develop as independent band.
The group with its ability to create relevant and funny atmosphere in musical clubs, corporate events and at any other events, has become one of the most required groups in Baltic countries.
The professional musicians of group, thanks to the good taste and mastery, have always been able to find the right mix of programs for the events and skills to realize it.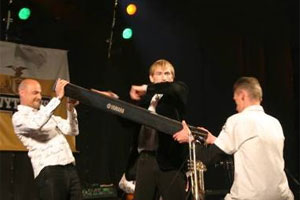 The headliner of the group is it's soloist – the gorgeous singer from Lithuania Algirdas Shuminskas – Big Al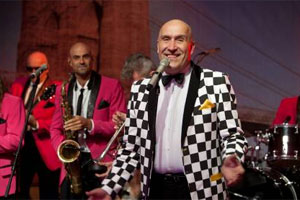 The group has performed in concerts together with various world famous stars – Smokie, Nazareth, Macy Gray, Scorpions, Boney M, Andy Bridge, etc.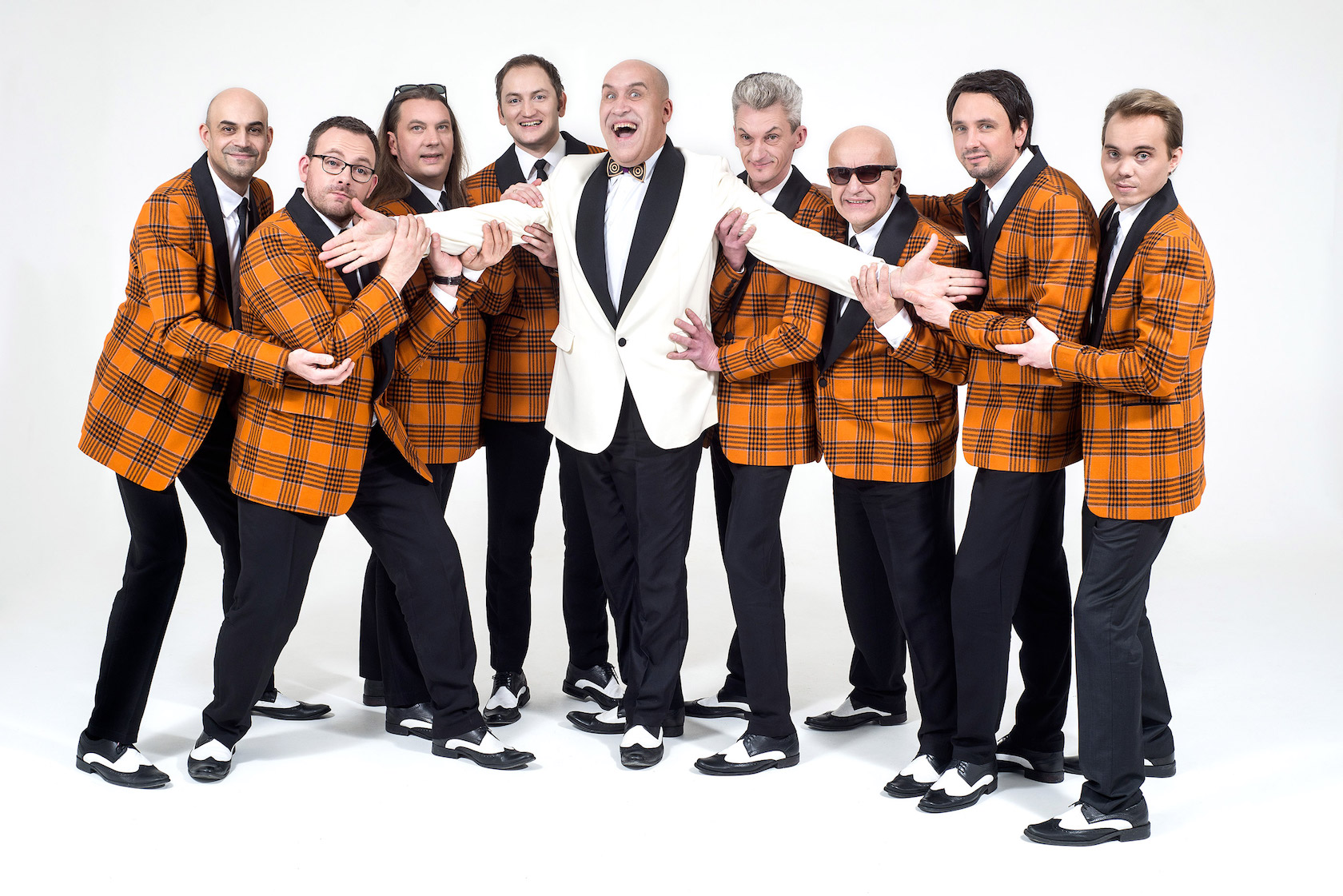 It has participated in countless musical festivals with excellent success and wonderful reviews (Nida Jazz, Blues Nights in Varniai, Druskininkai Jazz, Klaipeda Jazz, Taurage Jazz, Slavyansky Bazar, 34th International Music Festival in Ankara, Jazz Festival in Alanya, etc.).
There are some links of last performances of the group:

http://www.youtube.com/watch?v=u9t9KWoiqsEh

https://www.youtube.com/watch?v=T8DtGri86aY

https://www.youtube.com/watch?v=K5xjA6bFUWs&feature=youtu.be

https://youtu.be/MLxaCbPbzU8

https://www.youtube.com/watch?v=GyeE0DLGhkA
Rafails Balkins
Manager of "Big Al & The Jokers" band
Ph. +371-29533075
E-mail: rafail@apollo.lv
www: http://www.jokers.lv
twitter: https://twitter.com/jokerslv
facebook: http://facebook.com/BigAlTheJokers